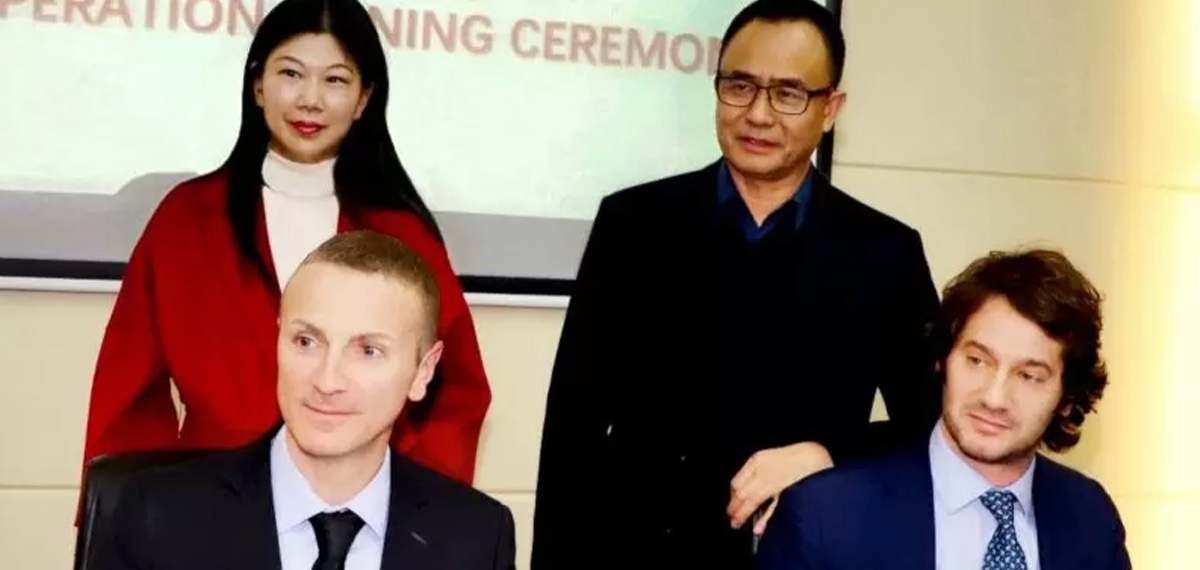 Fosber and Agnati
At the beginning of 2020, Guangdong DongFang Precision Science & Technology Co., Ltd. acquired 60% of the business of the Italian company BP Agnati srl ("Agnati") through its wholly-owned subsidiary, the Fosber Group.
Tracing its roots back to the 1930s, Agnati has pioneered many significant developments in the design and manufacture of corrugating lines. The company has machines installed on every continent in the world. Ten years ago, it was acquired by the Brivio Pierino Group, at which time it changed name to BP Agnati srl. The company generated €40 million in 2019.
"The acquisition of 60% of the shares in our business by Fosber Group represents a significant landmark for us,"says Alberto Brivio, owner and CEO of BP Agnati srl. "Although we are cash positive and with a good order book, having Fosber as one of the owners was a strong move for the company. The long term future of the brand and its products can be further secured. R&D is at the heart of the Agnati business and we will continue to develop our product lines to ensure our customers have the best technology and products at their disposal".
Alberto Brivio continues, "Although we are a medium sized business, entering the Fosber Group will allow us to significantly enhance our offering further, especially relating to after sales support and service, spare parts and training. Joining the Fosber Group will allow our customers to benefit from the expanded global footprint. Existing and new customers will have the market-leading after-sales service and support function offered by Fosber."

Sales over the last few years have been solid, particularly thanks to the development of the Quantum corrugator back in 2015. Producing exceptionally flat board in either single or doublewall configuration, the Quantum has been well received by customers who are producing packaging with high quality flexo or offset post-print as well as digital print, even online. At the same time, because of its unique design, Quantum is a good match with digital print and has been well received by digital print customers.
"We welcome Agnati to join the Fosber Group, becoming a member of the Dongfang family."Says Mrs Yezhi Qiu, CEO of Dongfang Group. "As an Italian corrugated manufacturing company with a glorious long history of more than 90 years, Agnati is a well-known worldwide brand.
Dongfang and Fosber will continue to provide Agnati with resources and platforms in terms of markets, products and management. The group also encourage business integration and synergistic development between various molecular companies. We believe that this successful marriage between Fosber Group and Agnati will achieve a strong alliance and win-win cooperation, which will enable Dongfang Group high-end smart equipment manufacturing business to take off."
"We are delighted to bring Agnati into Fosber, particularly following the acquisition of Tiruña in 2019", explains Massimiliano Bianchi, President and Managing Director of Fosber Group. "Over the last decade, Alberto Brivio and the team at Agnati have made huge strides in cementing the position of the company in the European and Asian markets, especially with the Quantum range of corrugators. Bringing the business into Fosber will allow them to broaden the reach of the machines into new markets, especially North America, Asia and multinational companies. We welcome them to our family, particularly at a time that sees the Fosber Group continuing its significant growth."