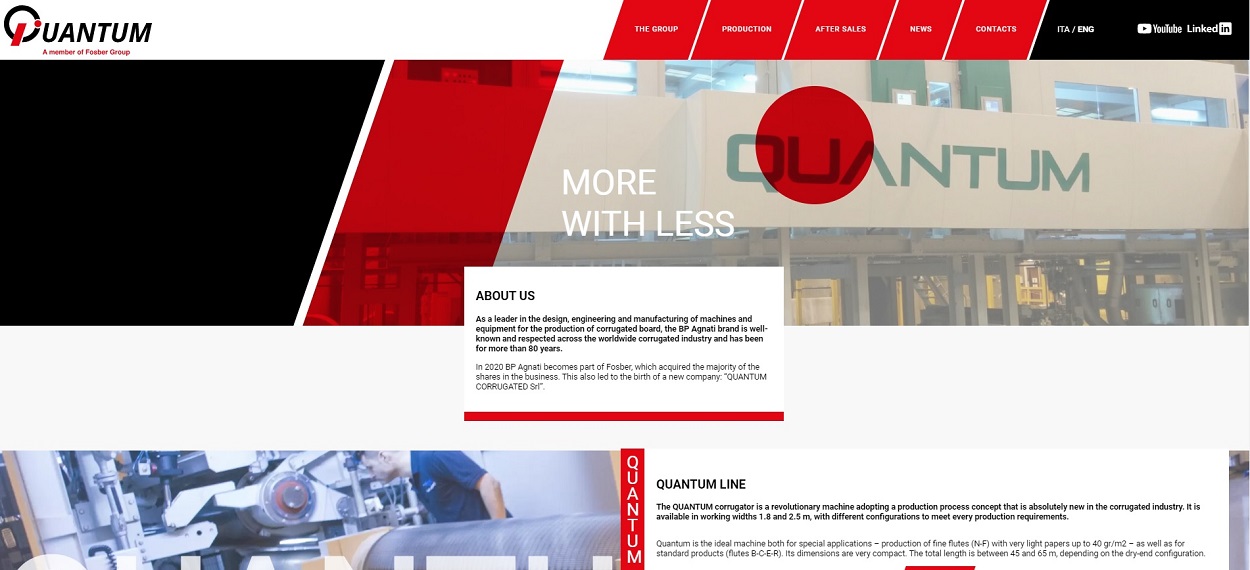 Discover our website
Quantum Corrugated renews its online presence and releases a new website with attractive graphics and new features to make navigation more enjoyable, accessible and user-friendly.
All the latest news, product updates, services and useful contacts are easily found with a click of the mouse or tap on your mobile device, thanks to an intuitive, simplified and responsive design. All this makes the experience more enjoyable and allows users to browse and explore the whole site within a few easy steps.